Under Armour ArmourBite Performance Pack
Under Armour ArmourBite Performance Pack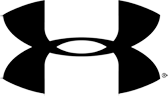 Under Armour ArmourBite Performance Pack Years ago, Vikings and various other ancient warriors would bite down on leather straps during battle to sharpen their focus and enhance their endurance. They knew there was something to it, but the concept
more...
This Product is shipped from the manufacturer.
Shipping charge:
Description
Videos
Technology
Under Armour ArmourBite™ Performance Pack

Years ago, Vikings and various other ancient warriors would bite down on leather straps during battle to sharpen their focus and enhance their endurance. They knew there was something to it, but the concept never really evolved. Until now. Scientists have discovered that a more relaxed jaw can reduce stress, fatigue, and distraction, making you stronger, faster, and more energetic. And our ArmourBite® Performance Pack makes sure these benefits are accessible to our athletes both on and off the field. The ArmourBite® Mouthpiece is perfect for running, training, and lifting during your off-days...you can even use it to amp up your weekend golf games. The ArmourBite® Mouthguard will take game days head on, cushioning intense full-contact situations. And the ultra-durable UA Mouthguard Strap makes sure protection is always there when you need it. So whether you're looking for intense on-field protection or an extra boost while training, the ArmourBite® Performance Pack gives every athlete the extra edge they need to be better.

Performance DNA:
* Built for Performance.
* Performance Pack includes ArmourBite® Mouthpiece, ArmourBite® Mouthguard, and UA Mouthguard Strap.
* ArmourBite® Mouthpiece is built for limited and non-contact sports & training.
* ArmourBite® Mouthguard is built to tackle full-contact sports.
* UA Mouthguard Strap is built to keep your ArmourBite® Mouthguard attached securely to your helmet.
* Patented and scientifically proven in independent, peer-reviewed studies.

Adult Sizes: M - L.
ARMOURBITE™
One Technology for Any Sport. Unclench Your Jaw and Become a Better Athlete.
HOW IT WORKS
When you train and compete, your natural reaction is to clench your jaw. It's part of the "fight or flight" wiring of your brain. Your clenched jaw and teeth compress your temporomandibular joint (TMJ), triggering your brain to release an excess amount of performance-sapping hormones (like cortisol) that produces stress, fatigue and distraction. Under Armour performance mouthware helps the human body help itself. ArmourBite™ technology prevents your teeth from clenching and pivots the jaw forward to relieve pressure on the TMJ, avoiding excess negative hormones and energy-draining effects so the body can now unleash its full potential.



Increases strength with improved airflow and less stress from clenching.
Increases endurance—enlarges airway openings, resulting in 25% less lactic acid build-up after 30 minutes of intense exercise.
Speeds up reaction time—clinical trials show an improvement in responding to auditory cues and potential improvement in response to visual cues.
Reduces athletic stress—decreases cortisol production which reduces stress fatigue and distraction caused by excess cortisol.
Reduces impact (mouthguard) and shown to reduce the G-force impact of blows to the jaw by up to 20%.
Customers who viewed this also viewed these