Description
Reviews
Buyer's Guide Video
Others In Series
Schutt
Schutt Youth ROPO-SW XL Facemask
This Schutt facemask is compatible with the following Schutt® helmet(s):
Schutt Youth AiR XP Helmet (XL) - #789501.
Schutt Youth Air Standard II (L - XL) - #7975.
Click here for Schutt's facemask & helmet chart.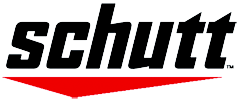 Schutt provides quality football equipment. We carry a wide selection of Schutt football equipment, including adult football helmets, youth football helmets, adult football shoulder pads, youth football shoulder pads, DNA Pro Plus football helmets and ION 4D football helmets.