Adams Black Football Shoulder Pad Elastic - 1 1/2"

Football shoulder pad elastic is used to help keep shoulder pads in place. 1 1/2"W x 25 yards long roll.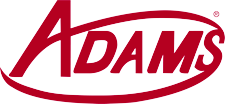 Adams provides quality equipment for baseball, softball and football players. We carry a wide selection of Adams sporting goods, including athletic belts, braces, pads and field equipment at affordable prices.
Customers who viewed this also viewed these